APRIL 19, 2022
MVP — Why great success stories start with something very small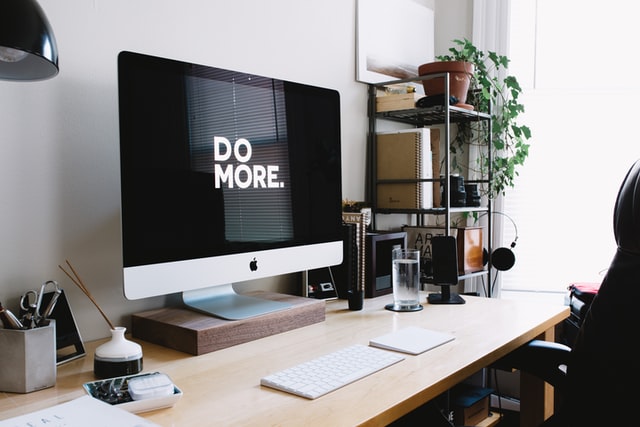 Why great success stories start with something very small
Going to market with a half-finished product... WHAAAT? What sounds completely crazy has long been the order of the day in the lean start-up scene. Because who can assure you that your perfectly polished product will find buyers and help you achieve an absolute breakthrough?

Modern companies are leading the way and are relying on Minimum Viable Products, which replace lengthy and cost-intensive development phases with a lot of courage to try things out.

If you're still going about the development of your first product with unbridled perfectionism, then sit back and read this article. It will save you time, money and worry lines in the future.
Let's take a look at the entrepreneur of today: He works on the implementation of his idea with unlimited euphoria. Exactly according to his ideas. Perfect all round. In doing so, he quickly overshoots the mark. Better conception. Longer development work. More features. More more more.

Sounds like an ambitious and successful guy, right?

But what we totally forget behind the "perfect illusion" are the enormous costs and the huge effort behind it. And what happens when the target group doesn't want the supposedly flawless product? A huge project team has spent years and a lot of work to satisfy the needs of all potential customers. And then success simply fails to materialise.

The product remains useless. And the founder disappears from the scene just as quickly as he arrived. This is what happens to percent80 of all start-ups*. Perfectionism is sometimes dangerous.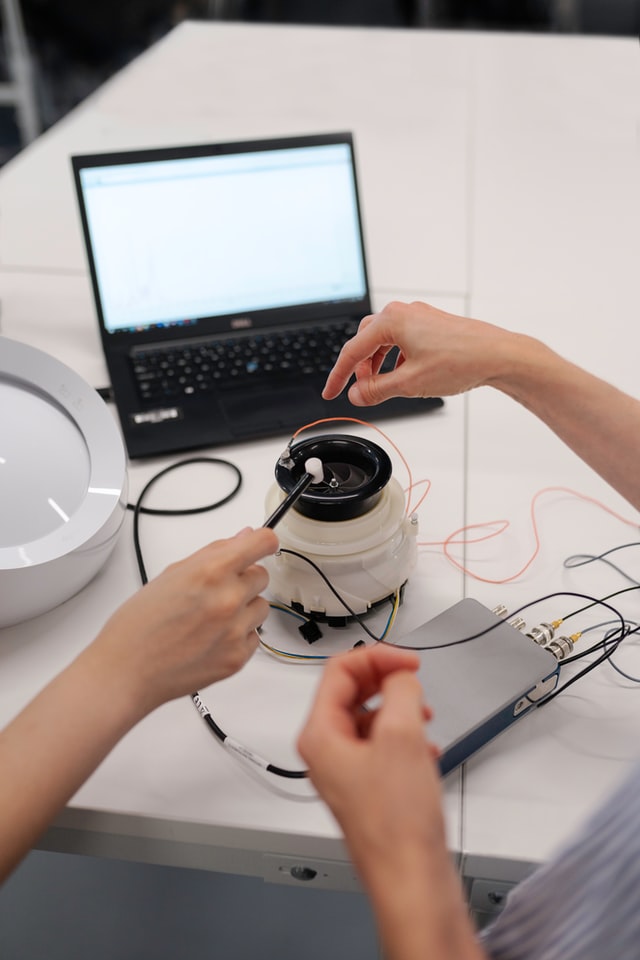 KISS instead of FuckUp
If you as an entrepreneur would rather use the latest trends of the other percent20 of start-ups, make it simple for yourself. Keep it short and simple - KISS. Without headaches. No frills. Without FuckUps.

Revolutionise your market launch by bringing a product to market that is not (yet) perfect. On the contrary: it has only a few features, does not require a long development phase and is released at lightning speed.

Yes, we know, this completely turns your entrepreneurial world view upside down. And it doesn't correspond at all to your ideas of the first version, which is supposed to elicit an enthusiastic wow from everyone and is polished to a high gloss.

But don't worry, even in Silicon Valley, bringing a minimally viable product to market has long been the order of the day. After all, innovative start-ups have to implement ideas quickly in order to be able to react flexibly to new requirements and feedback from their target group

Such a product is called an MVP. This refers to a Minimum Viable Product, the smallest feasible product - a first version that is produced quickly and has the most important functions.

And the principle is not so new and trendy. The big players have been showing how it works for a long time.
Famous Minimum Viable Products
The idea comes from the lean start-up movement, which gets by with simple means and lean processes. The motto: rather implement quickly and test under real market conditions than bring a product to market that no one needs. Some of the biggest start-ups on the scene have launched the same way: Dropbox started with an explanatory video that brought in 70,000 beta users overnight. Before the software even existed. Spotify also shone in the beginning with exemplary functionalism. There was only one function that made listening to music possible. Only with customer feedback did the founders add more and more features and something really great grew up.

The founder of the online shop Zappos made it even easier. He walked into a shoe shop, photographed a few pairs and uploaded his pictures to a minimalist web shop. As soon as someone ordered shoes, he went back to the shop, bought the shoes and shipped them. And he did this until he was sure: this works. Today, he is 1.2 billion dollars richer because the giant Amazon bought the Zappos platform from him.

Amazon founder Jeff Bezos probably recognised himself in this strategy. Because in fact the richest man in the world started with the same principle. Clearly, the founder had the dream of a huge online marketplace that trumped everything. Nevertheless, he started with an MVP - a simple web shop in which he sold books. He could do without expensive purchases or a huge warehouse, because anyone who bought a book ordered it straight from the dealer behind it. We all know that this concept soon bore fruit and grew into an empire.
Don't just build a product that can do everything
One thing is certain: there is no better way to enter the market early, gain valuable experience and put it into developing the perfect product.

Long outdated? Too complicated? Or completely out of step with the market?

You need feedback for all products, services and business models - even if you think your customers need and buy them. That's why you should first test new products on the market with as few costs and resources as possible and gradually improve them through interaction with your target group.

Don't build a product that can do everything. Instead, start with a basis that solves the most important problem of your target group. And that's it.

That's right. You have to jump over your shadow. In fact, sometimes it requires more self-discipline than developing the perfect product. You start with an image of the market that is hot for your innovation.

But if you change your approach, it's not so wild to launch a "half-finished product". Just think of it as a test where the feedback of your customers comes first. This shows at a very early stage of your product development whether the MVP will be accepted at all. Or whether you need to go in a completely different direction.

The big advantages behind it:


You can start quickly on the market
You find out how your product is received
Your financial risk decreases
You don't waste resources
You do not develop your product past the target group
You can react quickly to the needs of your target group
And perfect your product

And above all, you don't need to be a crack at programming or product development.

Simply build a simple website using a construction kit on the internet. Use tools and modern frameworks to develop an MVP in just a few days. Do the things yourself that will later be left in the hands of professionals.

An MVP can be one of the following versions:


Prototype
Mock-Up
Beta version
Sample
Model
Smoke test
Erlkönig
Product sample
Landing page
Crowdfunding campaign
Etc.
The more you love your customer, the better your product will be.
Whether it's a landing page, an app with core functions or the minimum viable product with only one function - an MVP must already offer your customers a benefit, even if it is limited to the essential core function. Leave out everything that is not absolutely necessary. But still create it useful and convincing for your target group.

Otherwise you'll die off very quickly on the market.

It is therefore essential to get in touch with your target group before you enter the market and fulfil their wishes with your MVP. What is your target group's problem? How can you solve it? And what should your product stand for?

The central function of the future product must be fulfilled: the USP (Unique Selling Point). This is how you create a basis for rapid growth and scalability. Over time, you can adapt, improve and expand the range of functions through customer feedback.

The goal is not the big turnover. But concrete figures. And real opinions. Because those are worth much more anyway.

How do you get concrete numbers and real opinions?

Through tracking, surveys, A/B testing, ads or more fun: an evening together with some of your customers and a good bottle of wine.
Why you need to be embarrassed by your product to be a success story
But be aware of one thing right away: You won't make everyone happy with your MVP, because it's not a mass product. And it might even make you blush in shame because it doesn't yet meet your expectations.

But what does it mean if the MVP doesn't meet the expectations of your dream clients? Do you have to write applications again and give up the dream of your million-dollar startup?

Fiddlesticks, because you've still made tremendous progress. Use the feedback from your customers to generate new ideas and try again. Now, develop a product that is one percent100 in line with your customers' wishes.

Failure will always be part of your success and the sooner the painful realisation of the huge failure happens, the better. Fail Fast!
Maximum success with minimum effort
The principle in creating an MVP is: Build. Measure. Learn. And Repeat.

Until you have created an exceptionally great product. And change the world with it. Fast, agile and cost-effective. Without worry lines and sleepless nights.

What matters for your MVP:


Market research instead of risk
Speed instead of perfection
Focus instead of holism
Benefits instead of properties
Savings instead of turnover

Does all the digital madness still make you have a six-pack of thinkers on your forehead? No problem, because it's our job to optimise processes and find digital solutions for your company. We define your target group, develop your MVP and quickly place it on the market before we find an optimal procedure for the further development of your perfect product.



Sources:
https://www.gruenderpilot.com/wie-viele-startups-scheitern/