APRIL 13, 2020
Scorched earth - Why the relationship between agency and client fails.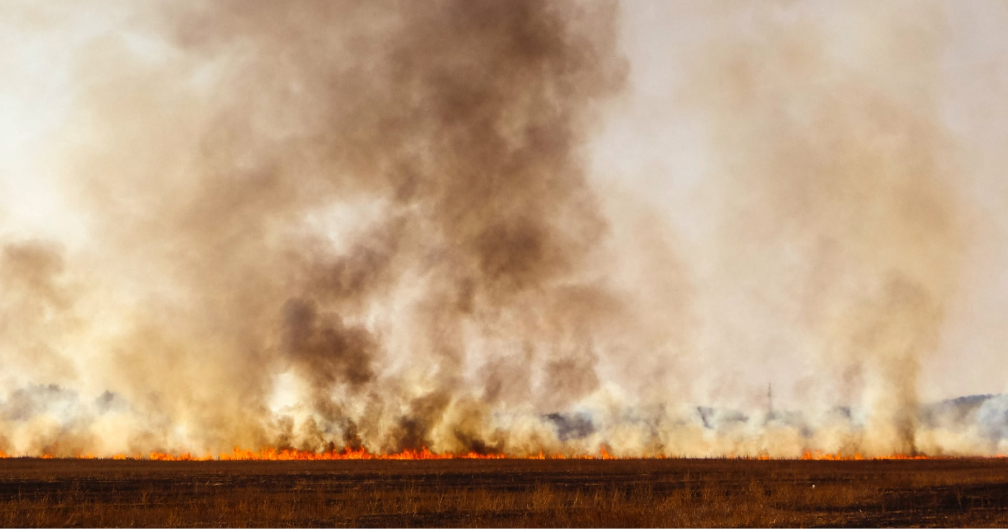 As an agency, we are quite familiar with such or similar statements from clients: "The previous agency didn't finish the job", or "The previous agency was very expensive and didn't deliver the expected result" or "The advertising agency left scorched earth - we now lack confidence in working with an agency in general".

We ask ourselves every time how such a situation can arise at all, when everyone is clear about everything in advance, discusses prices and services and agrees on the project and the scope?

If you ask customers more closely, it often fails because of two factors:


expected performance and
their equivalent value, i.e. money

Often there is no common understanding of "what the agency really does for the client" and "what the client gets from the agency at a certain price". These ideas are glaringly different, especially if the process of getting to know each other was not approached thoroughly enough at the beginning and the agency always just says "Yes, sure we can do it, of course, yes, yes, yes, and amen".
... "but never mentioned for what price, with what effort and under what conditions the project will be successful!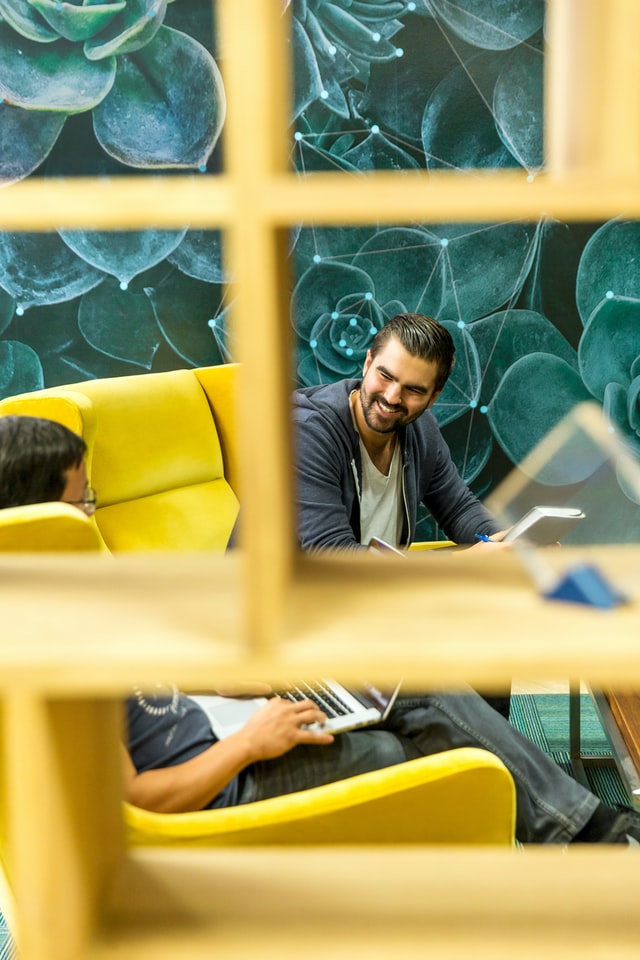 I.e. in retrospect, the agency has provided a certain service and the client was not satisfied because, for example, he expected more. And "more" means, for example, a different scope or quality of work. The agency now says, as soft, "But the budget/time is now gone. You should have said something before." Or even worse, when the agency only explains afterwards that the wishes and requirements could never have been achieved for the given budget.

Hm, stupid situation for everyone, because now the agency "loses" the client and the client / customer is put off and does not want to work with an agency, at least for quite some time. In the last 2 months we have heard this and similar stories from two of our clients in a row and had to do a lot of convincing to make a fresh start.
View of the agencies
Dear agencies, always saying "yes and amen" doesn't help anyone. There are simply things that you cannot do, that you are not familiar with or that simply do not make sense for your client. No matter how good you are, trying to land the client with empty promises is neither helpful to you nor to the client. Because in the end, the earth will burn. Good form includes humane pricing, communication without "but we didn't talk about that" and also real timings that can be met. The quality of the design is also crucial: it is not uncommon to expect a luxury car to be delivered for the price of a small car. With a little explanation, every customer usually realises that it cannot be feasible.

At the end of the day, it's a partnership, not a client-service provider relationship: so treat your client as a partner, and come clean without fear of losing him. He will be grateful. Keep in mind that your counterpart may not be a specialist in your field, may not have his own marketing department or may never have had any contact with technology or programming. He has a vision of his product and now wants to put some money in his hand and get the horsepower on the road, make more sales or generate more leads and enquiries. Yes, the client probably needs a good website, or a great online shop, or a revision of the CI as a basis for the next step - we agencies know. But it still requires an understandable explanation to your partner, explaining that a new website will not generate unprecedented sales. You need media, for example, and that costs quite a lot of money (depending on the business, of course). But often exactly this information is missing to start and maintain an honest relationship. What happens in the end when the client asks where the new customers are, the website is new now! The agency just says "You need advertising, otherwise the customer won't come to you, he doesn't know you at all" and what does the customer say? He says "but you said..." and the stone starts to roll, the relationship, which was built on empty promises or untold facts, bursts like a castle in the air and the customer feels, in good German, screwed. Somehow understandable, imagine: you buy a TV, unpack it, and the remote control is missing. You have to buy it and it's very expensive. It was in the small print, but the seller simply dropped this information under the table. Regardless of whether it is clear or unclear, as a customer you feel cheated, because other manufacturers always include the remote control. Commitments are important because they define for both sides what wil be implemented at what price and in what quality. And now we come to the customers' point of view.
View of the customer
Dear customer, it is not uncommon for us to hear "I want Apple-like usability" or "Google-like search". And the only answer to that is "That's possible, but it's extremely time-consuming. And expensive on top of that". At Google, Apple and many other manufacturers of well-known digital products, hundreds of people work every day on the development and optimisation of these very products. And you, as a customer, should ask yourself whether you really want to become the next Apple and whether this is what your business needs to be successful. Either way, there is a fairly simple rule of thumb: the simpler and better a digital product works, the more effort (and therefore more money) has gone into it. If you want a very large and comprehensive digital product that is easy to use, you should plan a correspondingly large budget. Similar to buying a car: a Smart is comparatively cheap and gets you from A to B, but an E-Class is a completely different number, which is reflected accordingly in the price.

But well, one cannot know everything and that is also the reason why disagreements arise from time to time: people do not critically question what is offered because they think they know what is agreed. This is deceptive, because misunderstandings arise from it, which lead to a dead end and to problems. The client wants an "intelligent search", the agency offers him an "intelligent search". The client thinks "like Google", the agency develops an "auto suggest function". For both, the search is intelligent, but neither the client nor the agency have specified exactly what they mean by "intelligence".
Much helps a lot: So how can misunderstandings in the agency-client relationship be avoided?
The principle is so simple that it is hard to believe: Communication. Talking openly about everything, not withholding any information, no "salami tactics", 100% consultation and customer-centricity, a lot of honesty and admitting one's own mistakes. Mutually and in partnership. That is the basis and the prerequisite for friendships to develop and projects to run in such a way that everyone is proud of them.
How do we communicate with customers?
There are different clients and different entry points of onboarding. For each step, we have a kind of guideline that we follow. The foundation of any relationship is to create an honest basis from the first minute.

We create closeness and trust through transparent communication and "people business". This includes, first of all, the disclosure of all hourly rates and an explanation of our working methods. All steps and sequences are discussed so that an agreement on the joint process can be reached first. A joint workshop to define the scope and project outcome is always an integral part of our work. When preparing the calculation, we write down what the client can expect after the completion of each milestone, i.e. very concretely "The result is:...", etc.. In addition, all projects are designed and calculated in such a way that the client can finalise a milestone in a "worst case scenario" at any time and go to another agency with all the results. I.e. consciously we have no commitment to the whole project, because we are quite sure that we do our work very well and simply don't have to be afraid that someone will leave. You can't keep the person who wants to leave anyway, and we don't want that either. In ongoing projects, hours spent, hurdles and even delays are addressed early on and discussed openly to give everyone involved a clear picture of the situation. Mistakes are human and hurdles are often unforeseeable.
Transparency may be good, but problems can still arise, can't they?
Sure, sure - even 1a transparent and open communication is no guarantee for 100% success. Therefore, it is immensely important to talk a lot with each other, to write down goals and common ideas as well as expectations, to substantiate them with examples and to validate them together. I emphasise the "together", i.e. not each person alone, but really together; together.understand what you are talking about and what goal you are pursuing, who is doing what and at what cost and effort.

Finally, an example of how different expectations and perceptions can be, as a self-experiment. Just tell someone about your last holiday on the beach without giving away too many details. Afterwards, they simply ask what image was created in their mind. I am sure that reality and imagination will be very different. And that's why you always have to discuss and describe projects in detail and need a common commitment. Maybe not 100%, but at least close...