How to use your own website as a lead generator?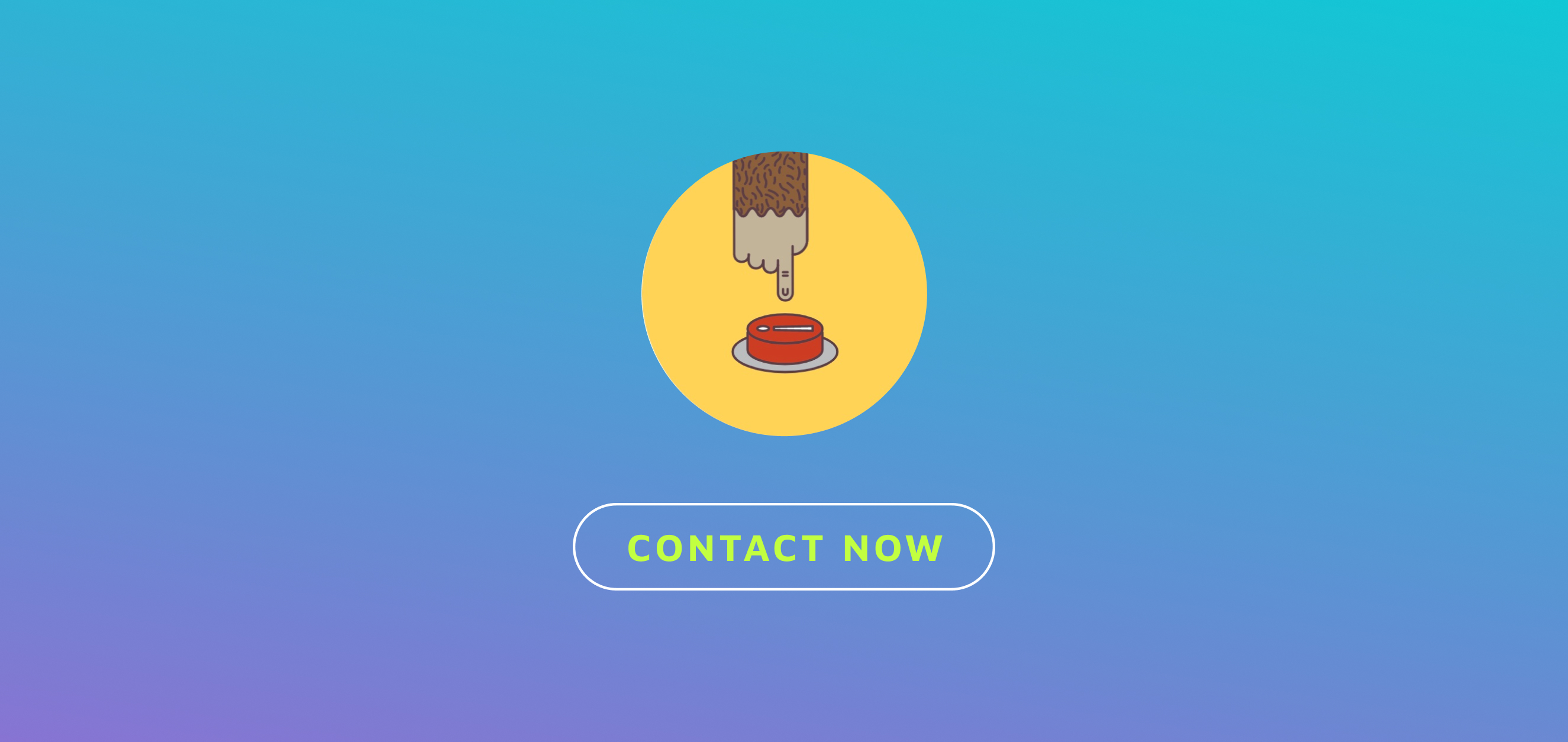 The website as an appealing business card - all well and good. But your own website should be able to do much more than just be a figurehead. It is capable of acting as a sales machine and turning interested visitors into loyal customers.

To do this, however, the web presence must be right and provide certain elements that also ensure a sympathetic contact in the digital environment.

We'll tell you which elements a website needs for lead generation and which tools can be used to easily automate this process.
The potential of your website
Leads have long since become the most valuable currency in online business, and entire agencies devote full time to the task of soliciting the contact details of website visitors.

The professionalization of lead acquisition is clearly due to the changed buying process. After all, 75% of B2B customers visit a company`s website before deciding on its products or services (see B2B Buyer`s Survey Report, 2019).

So entrepreneurs need to be strong now. Because the truth is: you no longer determine the market. Your customers are self-determined in their search for individual solutions and good partners. For this very reason, however, it is more important than ever to steer the buyer and give them exactly the information they are looking for at all the stages they go through until they make a purchase decision.
Basically, this customer journey includes three phases, where your content should focus on different aspects:

Awareness: arouse curiosity & provide information.
Consideration: Build a relationship & present solutions
Decision: Offer added value & differentiate from the competition
Each customer has different needs for information in these phases.

Your own website plays a key role here, because it is usually the first point of contact between you as a provider and your customers. Because we already know: your target group turns to your company on its own to find out more about products or services.

So you have to make sure that you select and place your content in such a way that it convinces them right away. By the way, leads can be generated in every phase - just in different ways.
What should not be missing on the website
The fact is: many roads lead to the lead. However, there are some proven methods that can turn your website into a lead generator.
Landing Page
The landing page is always the first point of contact for a user who clicks on your ad, promotional email or link from your social media campaign.
The customized landing page has an important task: to support the advertising message of the ad and to show details about the product or service offered. Of course, the call-to-action button must not be missing to achieve a conversion.

After the click, you ask the person to leave their contact details so that you can then accompany them further along their path through your sales funnel. The success factors of a good landing page are a compelling headline, informative descriptive text with the benefits of your offer and a straightforward form. Less is more!

Call-To-Action Button or CTA
The CTA is fundamental for generating a lead, because only if it is clearly and understandably formulated and easily visible, your visitors will click it and start on their way towards conversion.

CTAs belongs not only on the landing page, but also on all strategically clever places on your website where you call for lead generation.
It is important to include several CTAs, each of which is tailored to the different phases of the buying process of your customers. For example, a "Buy now" on your product page makes more sense than a "Subscribe now". However, the call to subscribe to the newsletter on your blog page does have potential to convert your readers into leads, so they won't miss any blog posts from now on.

You can easily create a call-to-action button with any popular CMS system. Make sure that the button stands out from other elements of your website, sounds enticing and is not overlooked.

Lead Magnet
Personal contact information has a high value and you don't get it for free. So your users need a free incentive (added value) that they get in exchange for their lead.

Such a lead magnet is a kind of small gift and still conveys important background information about your offer - for example in the form of:
Whitepaper / e-book / Checklist / Webinar / Coupon or discount code / Case Study / Demo version / Presentation / Trial version

Online forms
When your visitors leave their email addresses or other relevant contact information, they become leads. Therefore, it is important to include forms on your website where your users can sign up.

These can be forms to contact you, sign up for a workshop, or subscribe to your newsletter. Either way, once you've successfully signed up, you'll have generated leads that you can provide with relevant news about your offer in the next step.

Selected tools for creating online forms:
Wufoo / JotForm / Typeform / Google Forms / 123FormBuilder / and much more...

Newsletter
Email is still a popular tool to keep your target audience up to date and to convince them of your offer. If you automate your email campaigns, newsletters will be sent whenever your users perform a certain action on your website. Only as a permanent part of your mailing list will they receive your regular newsletter.
Selected tools for creating newsletters:
Mailchimp / HubSpot / MailJet / Mailify / GetResponse / ActiveCampaign / CleverReach and much more...

Blog
Position yourself as an expert in your field and discuss relevant topics in your industry. Having your own blog is the best way to do this and not only increases traffic to your website, but also encourages your readers to convert to leads - for example, by subscribing to your newsletter or even when they hire you for a web project.

Pop-ups
Pop-up windows that pop up are pretty much frowned upon in the online world. But they do grab attention and done well, they are capable of generating valuable leads. However, make sure that the pop-ups provide quality content and don't detract from your users' experience.

Timing is also key, as forms should pop up in a way that doesn't disrupt the reading flow or take them completely out of context.

Live chat
To attract leads, face-to-face communication is paramount. However, in the wake of digital transformation, this no longer takes place at trade show booths, but online. A live chat is a great way to answer your customers' unanswered questions and capture important data from them that way.

Selected tools for integrating a live chat on your own website:
HubSpot / Clickdesk / Userlike / LiveChat / and much more…

Social media (especially LinkedIn in B2B)
Presence on social media gets your company noticed and keeps your target audience happy with informative and entertaining content.

Through private messaging and comments, you get to know your potential customers better, offer them valuable information, and ultimately direct them to your company website.

Social Proof
For many customers, one thing is worth its weight in gold when it comes to making a final purchase decision: positive reviews, recommendations, or testimonials from satisfied buyers.

So be sure to let your customer base or influencers have their say as brand ambassadors on your page to prove your credibility, or include an overview of your Google / Clutch / Trustpilot reviews.

There are numerous ways to do this - for example:
Customer Testimonials / Case studies / Logos of notable customers / Trust seal / Trusted Shops Review Badge / Google / Clutch / Trustpilot / Proven Expert reviews.
Conclusion: Lead generation - automated, but still time-consuming
Lead generation is not something you do on the side. It is a constantly optimizing process that requires a sophisticated strategy and successful lead management.

To achieve this, the sales and marketing departments must pull together and speak the same language. Both departments must be clear about the definition of the target group and have a common idea of their customer journey. In addition, it must be clear which characteristics a lead must fulfill in order to ultimately be handed over to the sales team.

It is best to work with buyer personas - semi-fictional ideal customers - in order to reach them precisely with the appropriate content.

Automated workflows ensure that visitors are provided with information tailored to their personal needs and problems at every stage of their customer journey. The lead generation ideas mentioned above help with this.

Once the leads are generated, however, the work is not yet done. After all, contacts want to be nurtured so that they don't bounce right back. This process of lead nurturing is not only aimed at acquiring new customers, but above all at customer retention as well as winning back leads - for example, through multi-part email sequences.

High-quality content remains the key to success here. To check which content is particularly well received and achieves the best conversions, A/B testing has proven its worth

With marketing automation software, it is quite easy to implement all these processes in an automated workflow and evaluate the success of individual processes. At the moment, HubSpot, Marketo and Pardot are making the running in German-speaking countries.

Despite automated processes, lead generation involves a lot of effort. After all, the best offer is of no use if no one finds out about it.

So start early with a structured content strategy that targets high-quality content as well as SEO and SEA. Distribute the content on the channels where your target group hangs out.

The most important message, however, is: stay tuned! Unfortunately, after the initial phase of euphoria, the air is quickly out. But lead generation thrives on constantly distributing new content in new contexts.
Sources
https://de.wix.com/blog/beitrag/10-kreative-strategien-zur-leadgenerierung-fuer-dein-geschaefthttps://blog.hubspot.de/marketing/lead-generierung
https://www.avidlyagency.com/de/leadgenerierung
https://www.takeoffpr.com/blog/leads-homepage
https://mailingwork.de/blog/lead-management/leads-website-leadgenerierung/
https://www.takeoffpr.com/blog/leadgenerierung